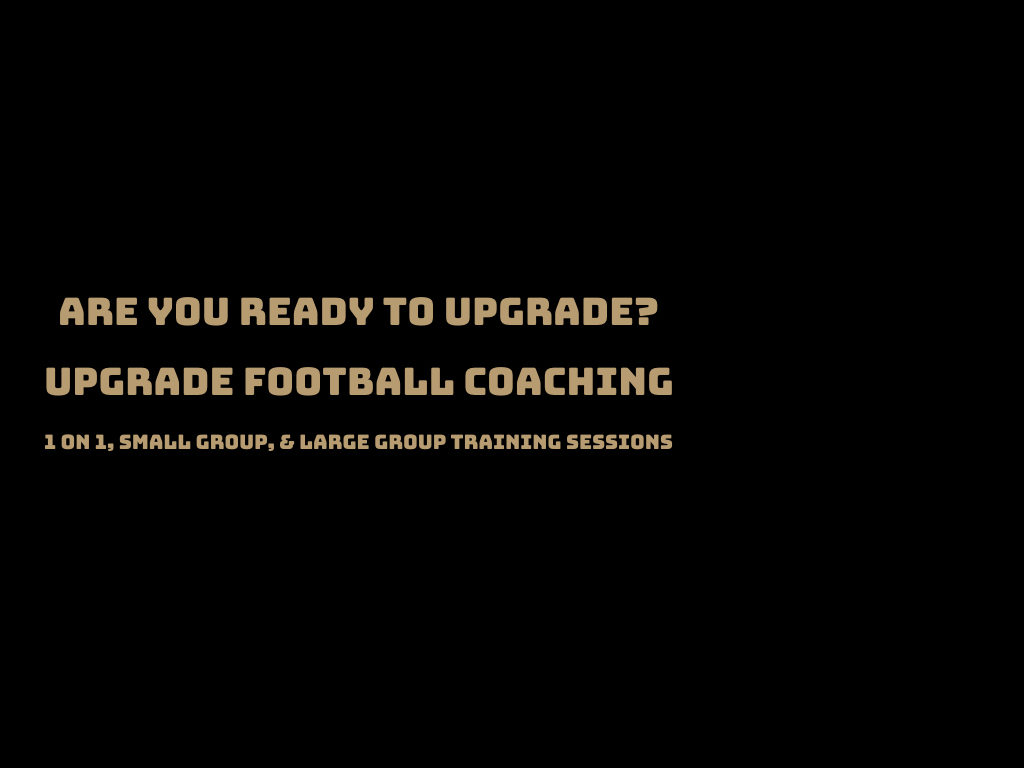 - UPGRADE your game -
Do you feel like you're doing okay on the football field, but could use an UPGRADE?
Maybe you're already at the elite level and you want to UPGRADE the way you analyse your game footage.
No matter your age or competition that you play, there is always the chance to UPGRADE and reach the next level!

1on1 UPGRADE coaching provides the individual player with the opportunity to work on aspects of the game which sometimes get missed in group sessions. Individual sessions are very intense & a lot harder than group sessions - but if you want to see quick results, then this will be a huge benefit to you!
Small group UPGRADE sessions gives you the chance to train with up to four friends - pushing you and encouraging you, bringing out a competitive edge. Football is a team game, so training with others is a must!

Large group UPGRADE sessions can be perfect opportunity to work with grassroots clubs during their current training time slot that the team normally has. If your club team wants to UPGRADE together, reach out today!